This is my go to breakfast dish. To accompany it a squeeze two oranges and have some fresh coffee with real honey. A great start to the day.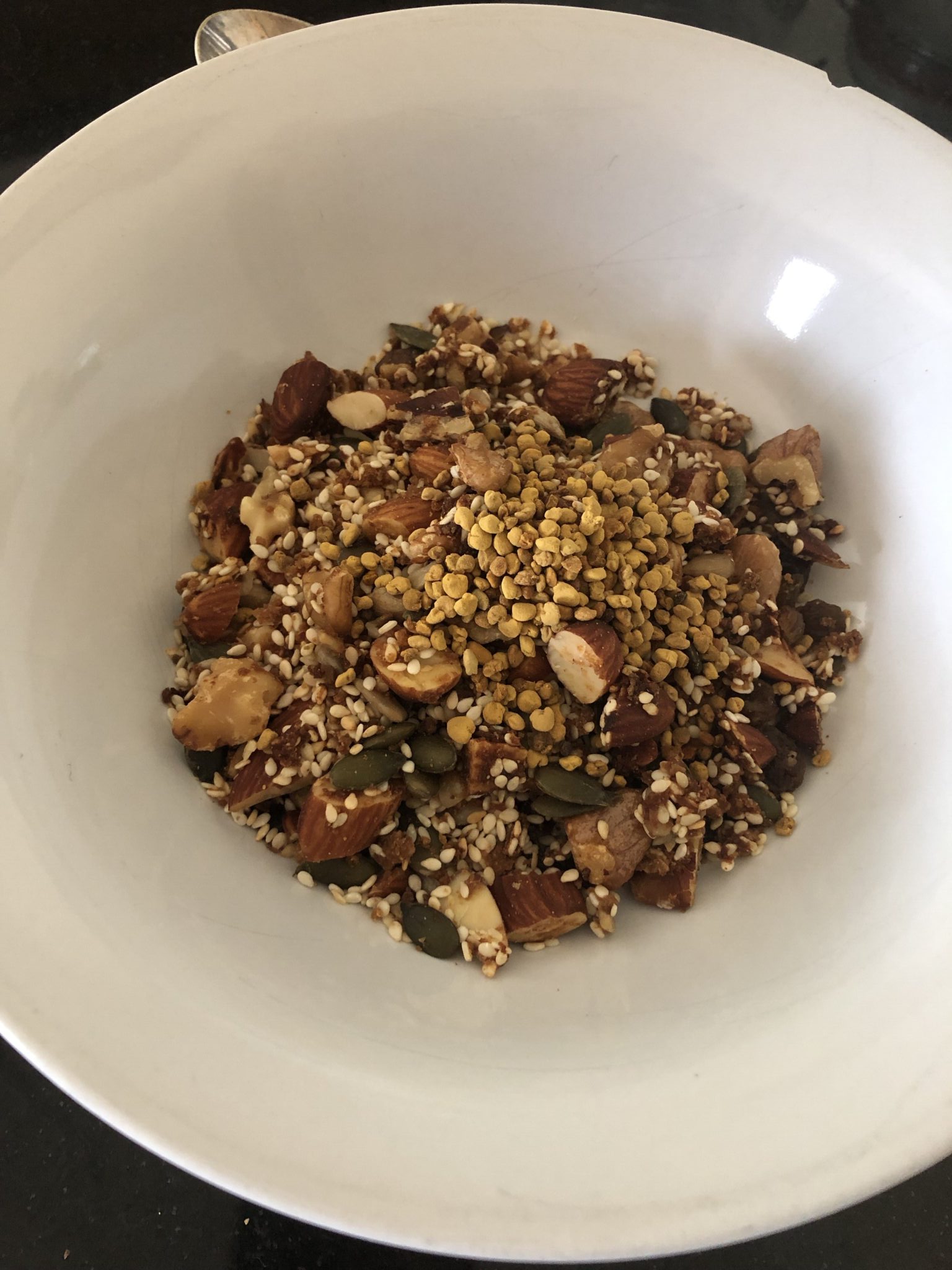 Ingredients
100 gm pumpkin seed
100 gm sunflower seed
400 gm almonds
200 gm walnuts
150 gm sesame seeds
75 gm pecans
50 gm Brazil nuts
75 gm Milled flaxseed
25 g Chia seed
75 g Honey
100 g Coconut oil
75 g Maple syrup
salt
Instructions
Heat oven to 180 C, and prepare a large baking tray and use baking paper to line it.
Chop all the dry ingredients into smallish pieces (there is no need to chop the chia, sesame, sunflower or pumpkin seeds) and put into a large bowl.
Put the coconut oil, honey, maple syrup and salt into a microwave proof dish and melt the coconut oil. Be careful it doesn't overheat. If there are any pieces of coconut oil undissolved, stir until they do. Make sure the salt is fully dissolved.
Pour over the dry ingredients and stir completely.
Once fully mixed pour onto the baking sheet and put into the oven.
This is a delicate stage and every time the mix takes a different time to roast. Set timer for 10 minutes and stir the mix. Then check every 5 minutes and be careful not to burn. 20 minutes is usually enough.
I usually eat this with homemade almond yogurt, raisins, pollen and some maple syrup.